Developed by practitioners for practitioners, Portages is the evidence-based assessment and health improvement toolkit you have been searching for. Portages is designed to simplify your practice by doing the hard work for you. Synthesizing the best practices from Positive Psychology, Mindfulness, Acceptance and Commitment Therapy, Cognitive Behavioral Therapy, and more, you can feel confident you're giving your clients the best tools available.  The unique integration of behavioral change and habit formation science sets Portages apart from other toolkits. Use our whole-person approach to health and wellbeing to provide your clients with the best paths leading to their best outcomes. You work hard for your clients and Portages works hard for you!
For Practitioners Including…
Psychologists, Therapists

Substance Abuse Counselors

Physicians, Healthcare Providers

Care Managers, Social Workers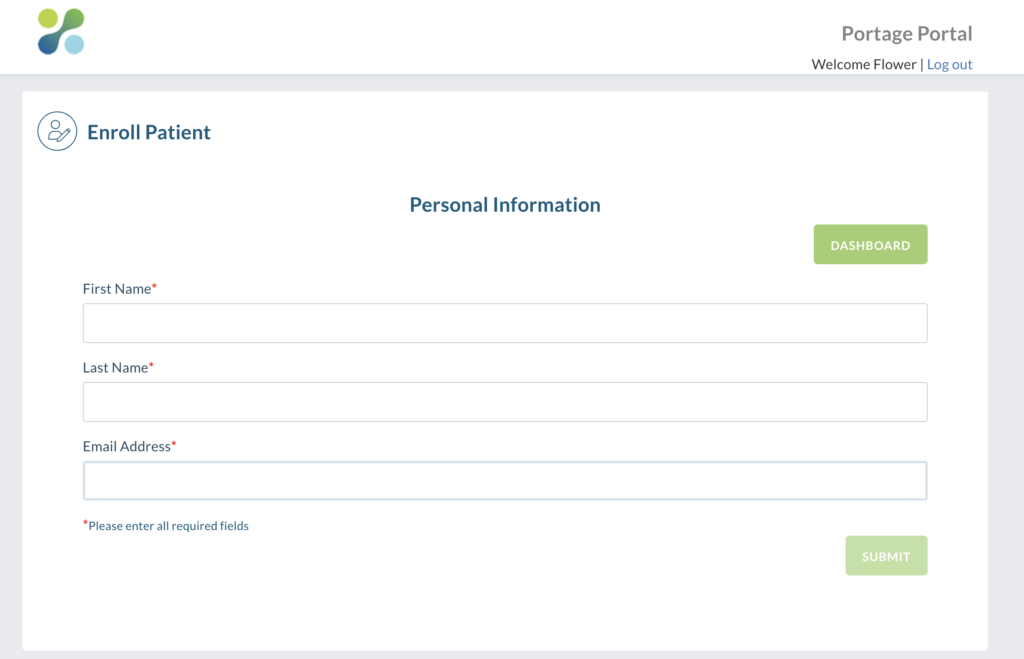 Invite Your Clients
Inviting your clients to use Portages is easy
Enter their name and email and an invitation will immediately be sent
Your clients will receive an email with a link to register and begin the process
Meaningful Self-Assessment
Every good assessment is an excellent intervention. Our self-assessment and Portages Guide boosts readiness, builds on strengths, and tailors focus on specific opportunities change
Portages' assessment measures 4 areas – Wellbeing, Health Status, Health Practices, and Readiness
Receive notifications as soon as your clients complete the self-assessment to stay updated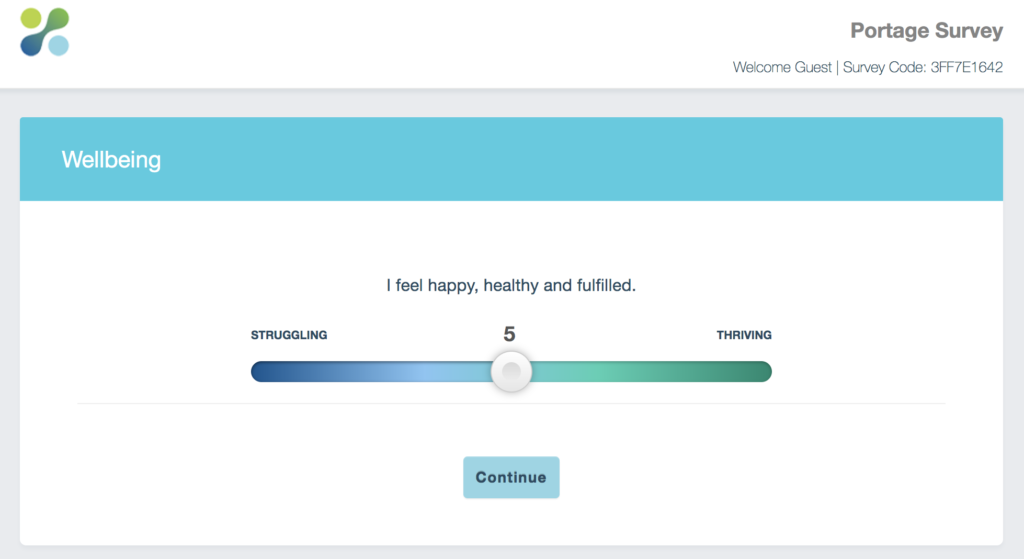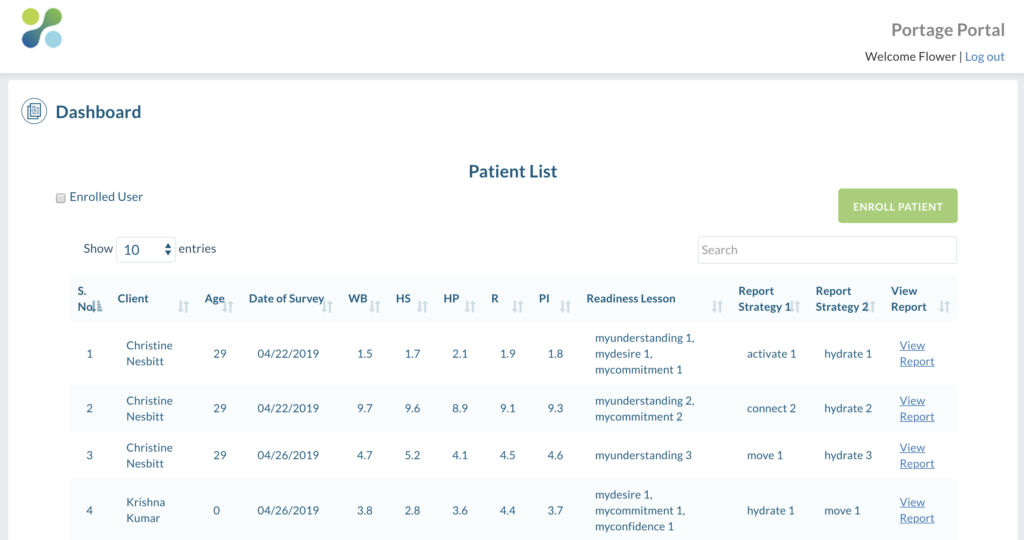 Simplify With an Enhanced  Dashboard
The dashboard provides you with meaningful data at a glance
Understand your clients current status and see changes over time
Dashboard functionality also include search bar, sorting clients' needs based on measurements, and early identification of clients with greatest needs
Reduce Your Preparation Time
View and download client reports quickly
Stay in the loop with minimal effort – Dashboard view of  self-assessment results, current Readiness Plan, and Portages your client is currently working on
Know where your clients need to focus before they walk in the door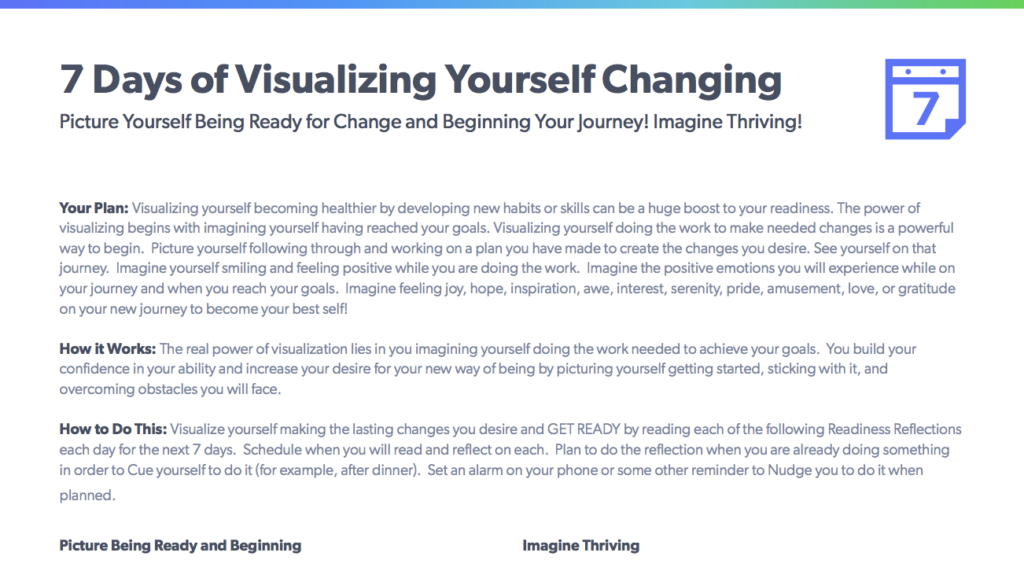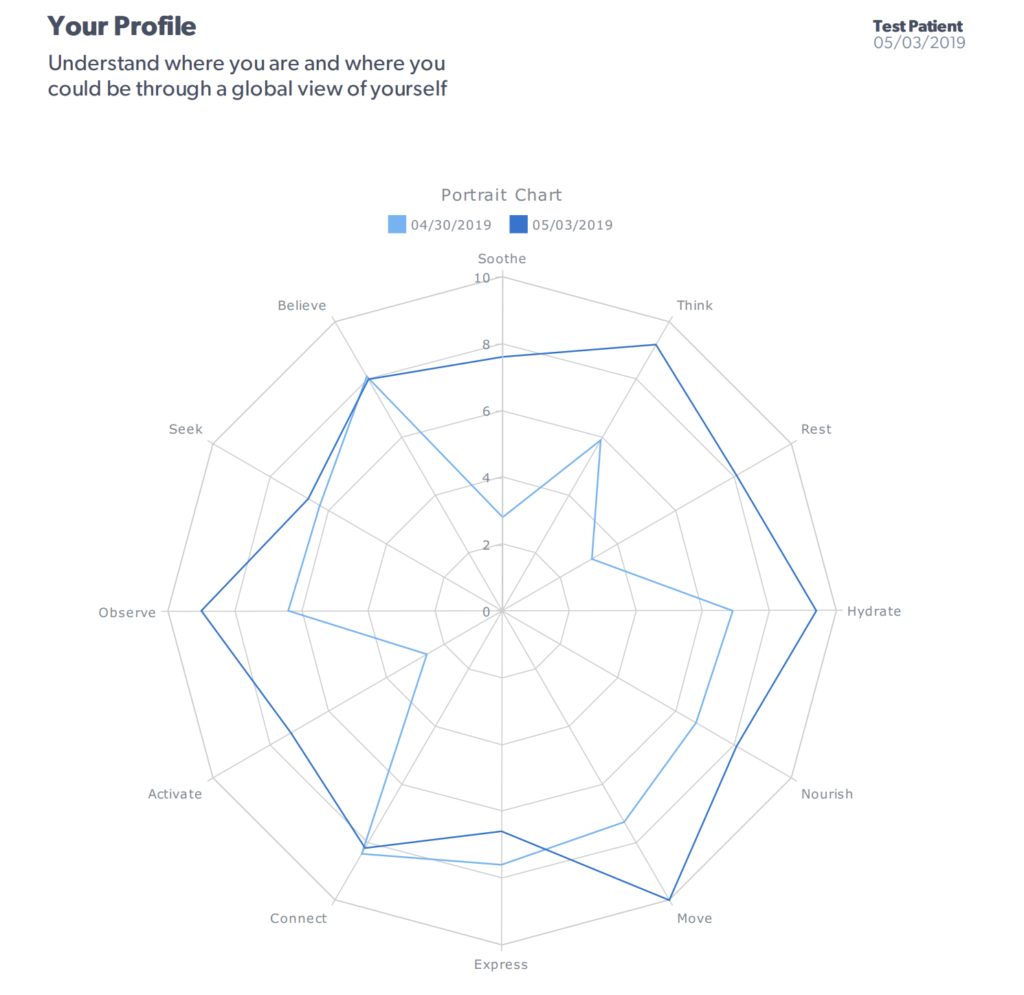 Leverage Data
Review Guide with your client to enhance engagement, rapport, and follow-through
Track client progress continuously, rerouting your plan as needed to improve outcomes
Use client data to emphasize where you want your clients to focus
Continuously Updated
Clients are automatically prompted to reassess at regular intervals providing you with updated data
Current readiness level always at your fingertips saves time in session allowing you to target interventions that align with where your clients are at
Always have your clients working on the strategies that best fit where their current needs are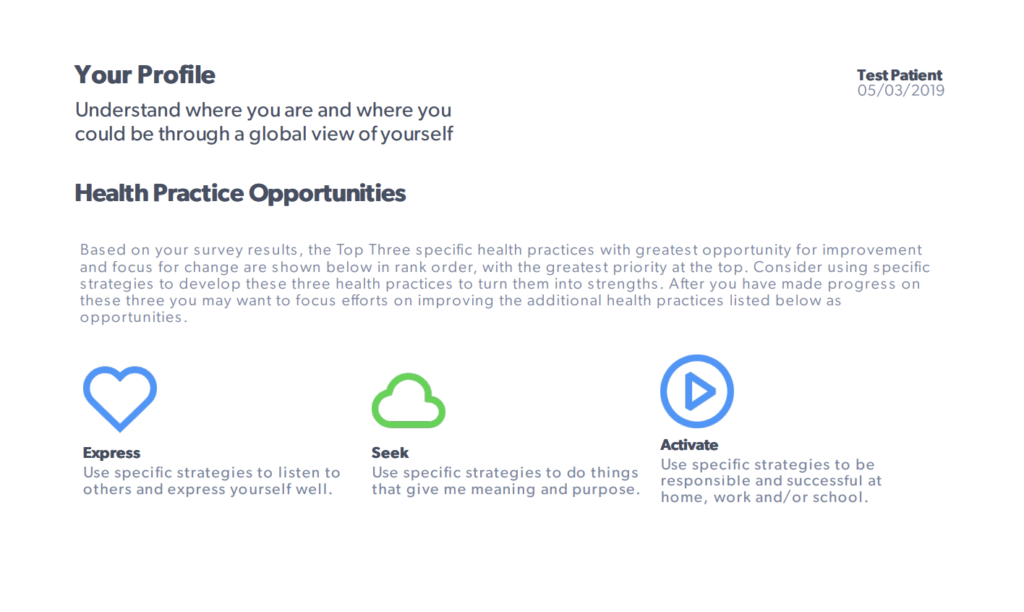 Practitioner
20 Clients Unlimited Use
Easy-to-Use Interface
Additional Client Packages Available
How do I use Portages for Practitioners?
codelation
2019-06-19T11:57:09-05:00
Self-Guided with Practitioner Monitoring: For this option practitioners can recommend or prescribe that a patient independently uses Portages. The patient accesses the program through web, tablet, or mobile applications. The patient can then use all of the content, methods and procedures of the Portages health practice change model. The applications are designed and constructed to meet the highest standards of quality, dissemination methods, design, and functionality so that use of the technology is engaging, acceptable, and feasible. The patient uses the technology in a self-guided manner to receive guidance and scaffolding on health practices change within it. A patient can also link with one or more practitioners within the platform enabling them to receive updates and progress reports. Practitioners receive data from a patient's panel and notifications and alerts on a patient's status.
Collaboratively Guided with Practitioner Coaching: For this option a practitioner is linked virtually with the patient to work collaboratively through the patient's health practice change journey. Similar to self-guided, practitioners receive data from a patient's panel and notifications and alerts on a patient's status. In addition, practitioners have the ability to dynamically update and modify a patient's change plan and push updates instantaneously. The practitioner can push personalized instructions, reminders, and inspirations to the patient. They can also use Portages content and methods to augment in-person interactive encounters with the patient during routine care visits. In this way practitioners can provide additional scaffolding and support to a patient using Portages virtually and through face-to-face encounters.